Download and install a Matrix client program. Most people choose Element. Use a web version of Element if you can't install it locally.
Use common sense to choose wisely. Any server can appear on this page unless it's blocklisted. My recommendations (a whitelist) can be found here.
Register your new Matrix user account by entering username, password, and email address. Some servers don't require entering an email address, some do. To change the server, click "Edit" next to the server's address.
Press "Register" and follow the instructions.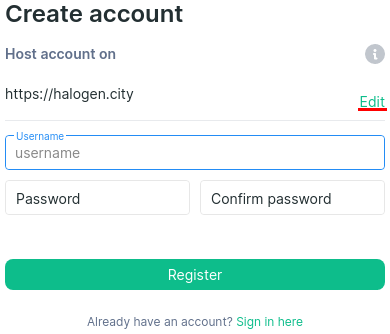 Click "Edit".